Please note that the colour-lines listed above are only examples. Make reference to the measurements listed.
Holds 240 tubes

Organizes 2-3 oz. colour-tubes

Adjustable shelves

Creates inventory management system

Saves money, time, space & waste

​Easy hang Key-hole design

100% Money Back Guarantee​​





​​
1-844-DYERECTOR
1-844-393-7328​
Copyright 2015 Re-design Brand LLC. All rights reserved.
FRAME


Powder-Coated Steel (Metallic Silver)



INNER DIVIDER

(Black)
Moderately expanded closed-cell polyvinyl chloride (PVC)
rigid board with a low gloss black matte finish. Superior dent and scratch resistance, water resistant construction; resistant to rotting, rusting and warping.

KEY-HOLE BRACKET
Black powder-coated steel.



OVERALL DIMENSIONS


22.0625" W x 34.3125" H x 7.25" D ​



CAVITY DIMENSIONS ​


​1.8125" W x 2.5625" H x 7.25" D
​or Adjusts to: ​
1.8125" W 5.4375" H x x 7.25" D
​
​




MADE IN NEW YORK
22.0625" W


34.3125" H

I Color

- I Color 2 oz


Ion

- Color Brilliance OTC 2 oz


Joico

- Vero Color 2.5 oz


Kadus

- Selecta Premium 2 oz


Keune

- Tinta Color 2 oz


Lanza

- Healing Color 3 oz
La Saunt - Professional 2 oz


Logics

- Color DNA 2 oz


L'Oreal

- Majicolor 1.7 oz


L'Oreal

- Excellence 2 oz


Matrix

- So Color 3 oz
TIGI

- Color Creame 2 oz


Tressa

- colourage 2 oz
TU 2K Labs - Private Label 2 oz


Wella

- Color 2 oz


Wella

- Koleston 2 oz
Whether you are a full service salon or a very busy renter... You can adjust the shelves according to your needs; it is the only colour-organizer that does this. You can house 2 or 4 shades per cubby or if you have your favorite colours that you use the most, just remove a shelf to house more of those shades along that shelf... It's ​your choice.
Grab colours faster by easily seeing what you have; order inventory quicker by easily seeing what you don't. You can now control your hair-colour mess, employees & inventory costs, because the used tube always goes on top. Finally, Janice will never have the same shade of colour open at the same time.
THE DYERECTOR
​


THE WORLDS GREATEST HAIR-COLOUR ORGANIZER
Many salons have many problems... One of which is the hair-colour area. The Dyerector solves said issue by creating an inventory management system, placing the used tube on top (eliminating waste), and giving you the freedom of controlling your colour with its adjustable shelves. So, it not only allows you to fully customize a very attractive colour-bar, but most importantly... it solves the colour-chaos by not having the same colour-tube opened at the same time.
7.25" D

Holds​
​240 tubes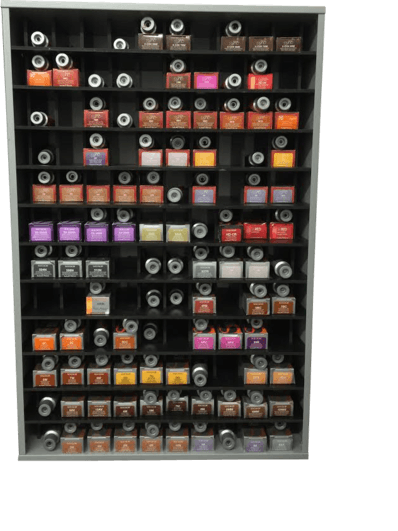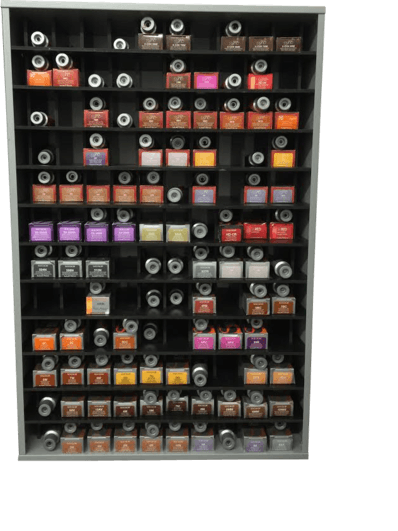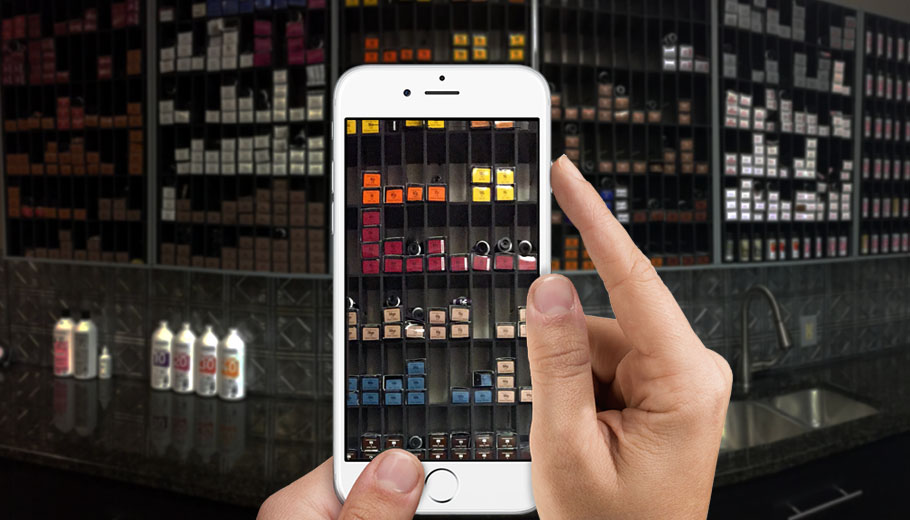 TAKE A PICTURE IT'LL LAST LONGER
No more wasting time writing every colour down and making multiple trips to the beauty supply store or asking Janice to run and get something that you forgot.
​Now you can get what you need in a snap... uh... shot.